I decided a little while ago that I would try to start eating fish; inspired by Laura's rareness enthusiasm, I figured I'd start with raw fish. I got some tuna and salmon sushi from the Whole Foods we found in Hartford. It actually wasn't bad. I'm sure some of my friends will be proud.
Those same friends might appreciate this: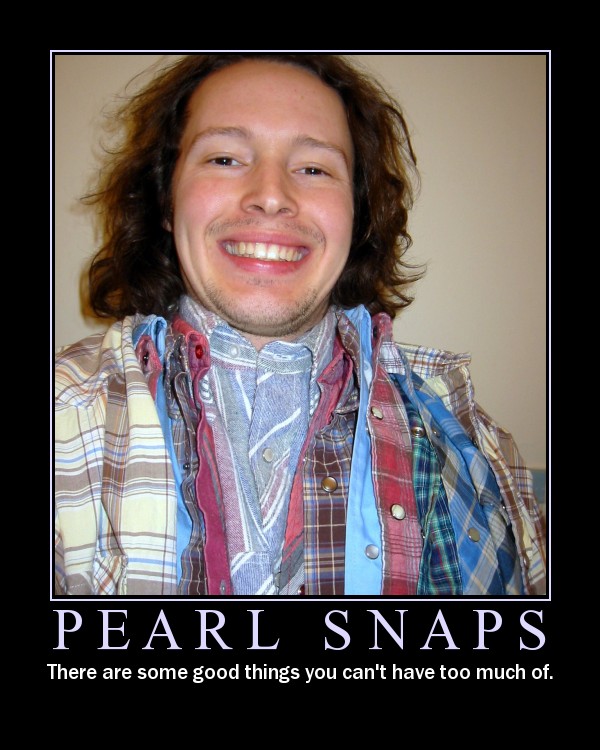 I was cleaning up my room and hanging up all the pearl snap shirts that littered the floor, and I thought of high school. Actually, I thought of reminiscing about high school in college, but whatever. What I thought of was how I used to wear 2 and sometimes 3 button-up shirst together; usually a short-sleeve and a flannel. So I put on 8 of my best shirts and took a few pictures.
In other news, raw honey. It's the best foodstuff ever, except for cinnamon raisin cookies from Trader Joe's. If you've never had it, go buy some.
Reading: Quicksilver
Watching: The Best Years of Our Lives, Serenity, 24, House, Quantum Leap
Listening: Jimi Hendrix – Electric Ladyland, Jimmy Eat World – Futures