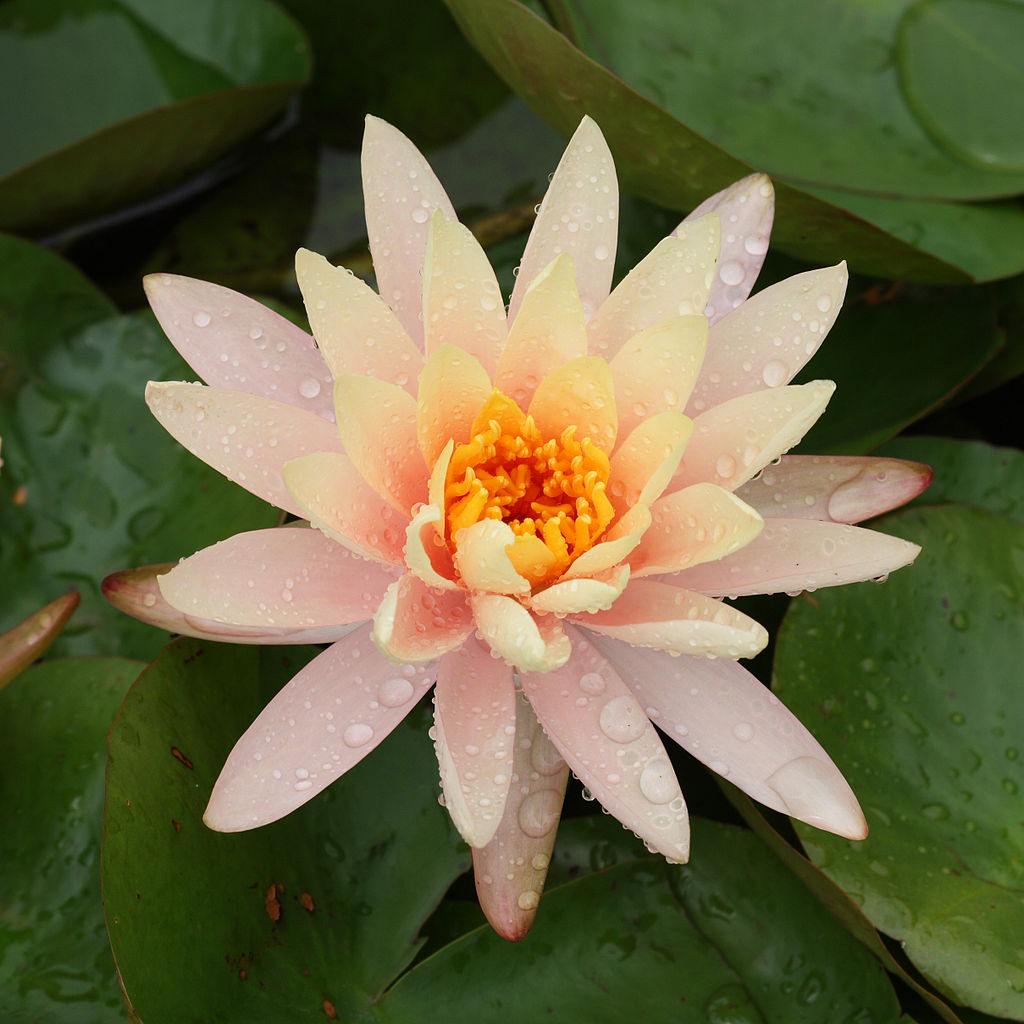 Taking pictures to illustrate Wikipedia articles is the reason I got into photography. I started with my wife's point-and-shoot, and pretty soon I started to appreciate the joys of photography for their own sake…and I started to experience that strong desire for better and still better equipment. A few weeks ago I finally realized my long-time goal of shooting an original Featured Picture (FP), this 'Peach Glow' water lily.
My equipment (Canon EOS 400D, 50 mm prime lens, 18-55mm kit lens, and low-end 70-300mm superzoom/macro) is not professional, but it's not cheap either. With my setup and my intermediate skill level, the circumstances under which I could take an FP are pretty narrow.
But there are many opportunities for taking valuable photos for Wikipedia. A project that I just completed, which many American Wikipedians could do as well, was to take photos of every Registered Historic Place in my town. In West Hartford, there are 28 Registered Historic Places, only a few of which had images or articles. But there is a wonderful List of Registered Historic Places in Hartford County, Connecticut, that lists the addresses and geographical coordinates for every one in my town and the surrounding towns. It has slots for thumbnail images, so even the ones without articles have a home for photos, and there is even a Google Maps link at the bottom that maps out every place on the list.
I spent a couple days doing bike trips to all the West Hartford places on the list, and now I've shot them all. Now I'm starting a series of longer trips to shoot the places in neighboring towns. It's definitely been worthwhile; I learned a lot about local geography, got some exercise, and took a bunch of photos.
Not all local NHRP lists have the useful table format that the Connecticut lists have (and the Western U.S. has relatively few registered places), but the NHRP WikiProject can help and there is a tool for automatically generating formatting lists by county. There are currently only a handful of lists that are fully illustrated so far, but I hope eventually to add the Hartford County, Connecticut list to that group. An even more ambitious goal would be to create articles for all the places on that list, but I'm afraid there may not be relevant sources for most of them.