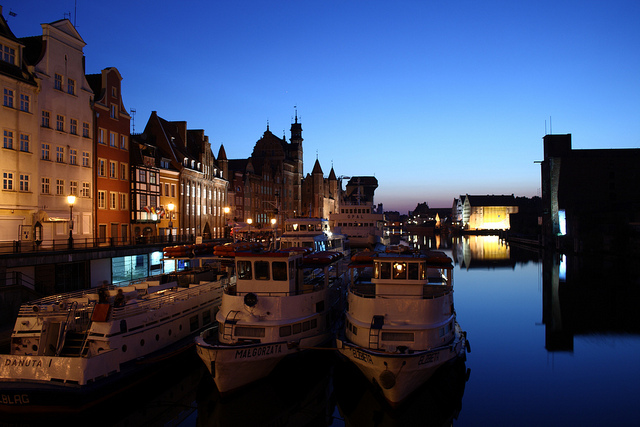 I am writing wrote this on the plane back from my first Wikimania. Wow! An amazing experience!
First off, I couldn't have written my ROFLCon blog post if I had been to Wikimania already. What is true of the social dynamic of Wikipedia meetups for (mainly) the English Wikipedia community–that we tend to be on the introverted side, and it takes a while for people to open up–doesn't translate to the international scope and scale of Wikimania. Wikimedians there were warm and friendly from the get-go. Maybe it takes a critical mass of sociality before introverts start to open up, rather than merely time. So bigger is better.
Organizationally, things were modestly chaotic. For the most part this was fine. The one real fail was that many attendees were unexpectedly kicked out of their dorms early, and I heard that a group of them ended up spending one night in a public park.
It's really a shame that Wikimania hasn't been held in North America since Wikimania 2005 in Boston. That was before the real upswing of Wikipedia's popularity, and the majority of active American and Canadian Wikimedians have never had a chance since they joined to attend a nearby Wikimania.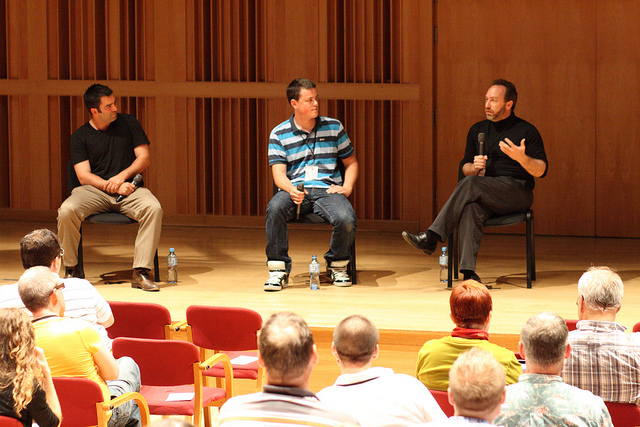 One of the highlights of the conference was the premiere of Truth in Numbers?, a documentary about Wikipedia that's been about 5 years in the making. It'll be released publicly later this year. Reactions from Wikipedians were mixed and complicated, although during the screening itself it felt like a very positive reaction. The film gives a lot of focus to some shallow or misleading lines of criticism, and on an intellectual level, it comes off as largely anti-Wikipedia, contrasting the reasonable-sounding arguments of mature critics with the naive optimism of youthful Wikipedians. (For the most part, the critics' arguments are easily answered, but the counter-arguments are a little more sophisticated than what can be explained well in a documentary aimed at an audience with little Wikipedia background.) Emotionally, though, I felt that Wikipedia–or rather, the Wikipedians–win in a landslide.
The Truth in Numbers? filmmakers also plan on releasing all the used and unused footage–full interviews with Wikipedians from around the world as well as important critics and supporters–so that others can re-edit and re-purpose it. There are many stories that could have been told in Truth in Numbers? I think the film is emotionally satisfying and it's strong by the standards of the documentary genre.  Comparing it with other documentaries about weird communities, it's far better than, say, Revolution OS, but not quite to the level Darkon or Spellbound.  I'm excited to see what else might come of it. A film intended to tell the history of Wikipedia would be quite different, and a film about the politics and values and philosophy of the Wikimedia movement would be different yet again. Hopefully the licensing of the extra footage will be free enough that the Wikimedia community can actually use it.
It was so great meeting many of the people I've known only online.  Really, Wikimedians are the awesome-est people in the world.  A whole year is too long until Wikimania 2011 in Haifa, Israel.  Hopefully I'll be able to make it to Wiki-Conference New York in August to hold me over; last year's was great, and this year's should be even better.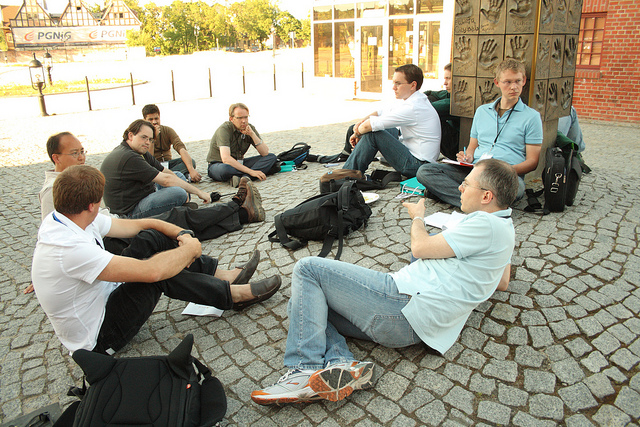 I took a few pictures, which seem to have been well received.  They're all on Wikimedia Commons, too, along with 1000 others.  As a default, I didn't add names for anyone but Wikimedia board and staff, since many Wikimedians may not like having named pics publicly available.  But let me know and I'll add your name to your pic, if you like.