It's been more than a year since I've blogged. Sigh.
It's been a good year. I learned Ruby, and I've become fluent enough that it's really fun. I even wrote my first Twitter bot.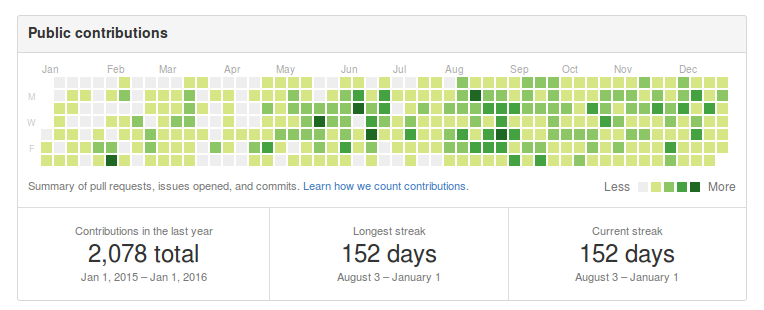 I started running, and have done enough of it that isn't pure torture.
It looks like we're staying in Seattle for good — we bought a house, and there's a guest room for folks passing through — and I love it here. Work is fun, the kids are fun (if exasperating), and more and more family is nearby. The Wikipedia and free culture communities around here are great.
Lot's more I'd like to write about — stories to tell, pictures to post — but Brighton keeps asking me to play, and I can't put him off any longer. I think my modest goal will be for this not to be the only post in 2016.